Auditions announced for Love, Loss and What I Wore at Golden West College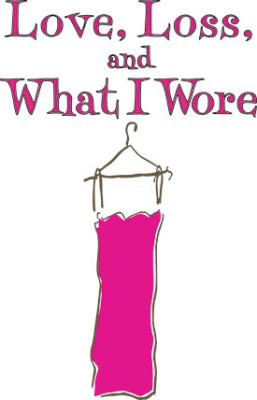 AUDITION
Auditions for the upcoming Golden West College Theater Arts Department production of Love, Loss and What I Wore by Nora Ephron and Delia Ephron will be held on Wednesday, December 2 at 7:00pm. The performances will be held on February 12-14, 2016 in the Stage West Theater on the Golden West College campus.
This is a Reader's theater type production. Time commitment is not extensive and is only two rehearsals and three performances. All roles are open.
The director, Martie Ramm, is looking to cast 15 actresses of all sizes, shapes, ages and look. Each performance will feature a different cast of five actresses. When not performing, actresses will serve as ushers, house managers, board operators, dressers, etc. for one other performance.
At the auditions, performers will read from the script. Sides will be provided at the audition. No monologues are required and there will be no callbacks. Actresses should bring a picture and resume if possible.
Cast members must be available for rehearsal on Monday, December 7, 2015 at 7pm, on Monday, February 8, 2016 from 7pm – 10:30pm, and for all performances. If cast in this production, actors must enroll in a 1-unit college course.
Auditions will be held at the Golden West College Stage West Theater, 15751 Gothard Street at Center Avenue, Huntington Beach. Parking for the theater complex is in the Gothard Street student parking lot. There is no fee for parking for these auditions.
Love, Loss and What I Wore is a play of monologues and ensemble pieces about women, clothes and memory that covers all the important subjects—mothers, prom dresses, mothers, buying bras, mothers, hating purses and why we only wear black. Based on the bestselling book by Ilene Beckerman, Love, Loss and What I Wore uses clothing, accessories and the memories they trigger to tell funny and often poignant stories about matters of the heart and matters of the closet. This special play is a delightfully engaging, unique, and imaginative piece of Reader's Theater and is intended for mature audiences.
Go to www.gwctheater.com for more information.