Auditions for EVITA at Golden West College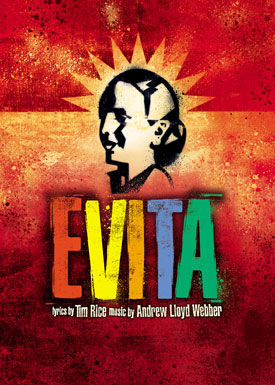 The Golden West College Theater Arts department is holding auditions for EVITA, the Broadway musical on Tuesday February 13 and Wednesday February 14 at 7:00pm.
Auditions will be held at the former KOCE Studios at Golden West College, 15751 Gothard Street at Center Avenue, Huntington Beach.  Enter the campus from the Gothard Street side at the marked Amphitheater entrance.  Parking will be free for these auditions in the Gothard Street student parking lots only.
Performers of all ethnicities and racial backgrounds are encouraged to audition.  All roles are open.  Auditions are open to everyone.  Performers do not have to be enrolled Golden West College students to audition.
Rehearsals begin on Thursday March 1 and are scheduled for Monday thru Thursday evenings from 7 pm until 10:30 pm.  Cast members are called to rehearsals only when needed.  If cast in this production, adult actors must enroll in a 2-unit college course. Some guest artist exemptions are available.
EVITA is directed and choreographed by Martie Ramm with musical direction by Rick Heckman.  Performance dates are April 27 – May 6, 2018 at Golden West College.  All performances are accompanied by a live orchestra
Eva Duarte was a starlet at twenty-two, the president's mistress at twenty-four, First Lady at twenty-seven, and dead at age thirty-three.  Driven by ambition and blessed with charisma, Eva Peron was a saint to the working-class yet reviled by the aristocracy and mistrusted by the military.  She was destined to leave a beguiling political legacy unique in the 20th century.  Argentina's controversial First Lady is the subject of this dynamic Tony Award winning musical masterpiece by Andrew Lloyd Webber and Tim Rice.  Told through a compelling musical score with exuberant Latin, pop and jazz influences, EVITA creates a fascinating theatrical portrait as complex as the woman herself.
A detailed audition notice, additional information and ticket information can be found at www.gwctheater.com.