Auditions for Monty Python's SPAMALOT at GWC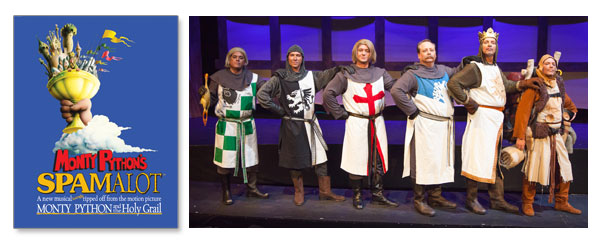 The Golden West College Theater Arts department is holding auditions for Monty Python's SPAMALOT, the Broadway musical on Wednesday February 16.
Auditions will be held in the former KOCE Studios at Golden West College, 15751 Gothard Street at Center Avenue, Huntington Beach. Enter the campus from the Gothard Street side at the marked Amphitheater entrance. Parking will be free.
Performers of all ethnicities and racial backgrounds are encouraged to audition. All roles are available as noted. Auditions are open to everyone as performers do not have to be enrolled Golden West College students to audition.
Rehearsals begin on Tuesday March 1 and are scheduled for Monday thru Thursday evenings from 7 pm until 10:30 pm. Cast members are called to rehearsals only when needed. If cast in this production, adult actors must enroll in a 2-unit college course. Some guest artist exemptions are available.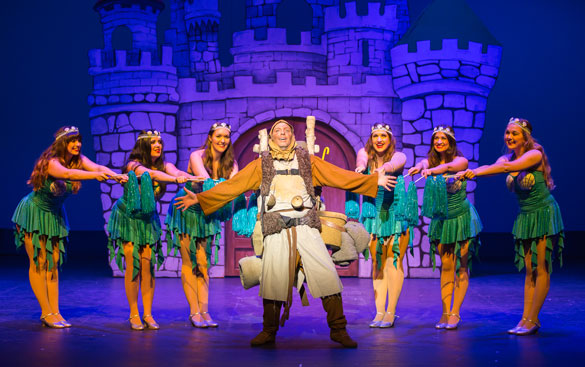 Monty Python's SPAMALOT is directed and choreographed by Martie Ramm with musical direction by Rick Heckman. Performance dates are April 29 – May 8, 2022, at Golden West College. All performances are accompanied by a live orchestra.
Winner of the 2005 Tony Award for Best Musical, Monty Python's SPAMALOT is a musical comedy sensation lovingly ripped off from the film classic "Monty Python and The Holy Grail." SPAMALOT tells the tale of King Arthur and his Knights of the Round Table on their quest for the Holy Grail — with a short stop in the dazzling Spam-filled land of Camelot. The show boasts dancing divas, the knights who say "Ni!," flatulent Frenchmen, killer rabbits and one legless knight who sings and dances, of course. Monty Python's SPAMALOT's mission is to spread laughter and cheer throughout the kingdom. It succeeds beautifully.
A detailed audition notice and ticket information can be found at www.gwctheater.com.