Cast Announced for EVITA at Golden West College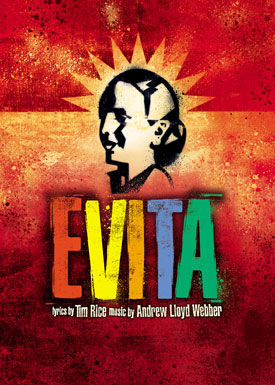 The Golden West College Theater Arts department has assembled a multi-talented cast to star in their upcoming production of Tim Rice and Andrew Lloyd Webber's EVITA. 
Performance dates are April 27 – May 6 in the Golden West College Mainstage Theater. Tickets are on sale now through the GWC Theater Arts department website at www.gwctheater.com.
Starring in this powerful rock opera are Kalinda Gray and Ally Teeples as Eva. Kalinda and Ally will alternate performance dates in the lead role. Also starring are Patrick Rowley as Che, Steve De Forest as Juan Peron, Brigham Hughes as Magaldi and Maggie Underwood as Peron's Mistress. These outstanding talents lead a cast of 34. Director/choreographer of this production is Martie Ramm. Musical director is Rick Heckman.
Eva Peron was a starlet at twenty-two, the president's mistress at twenty-four, First Lady at twenty-seven, and dead at age thirty-three. Driven by ambition and blessed with charisma, Eva Peron was a saint to the working-class yet reviled by the aristocracy and mistrusted by the military. She was destined to leave a beguiling political legacy unique in the 20th century. Argentina's controversial First Lady is the subject of this dynamic Tony Award winning musical masterpiece by Andrew Lloyd Webber and Tim Rice. Told through a compelling musical score with exuberant Latin, pop and jazz influences, EVITA creates a fascinating theatrical portrait as complex as the woman herself.
The Sunday April 29 matinee performance will be followed by a discussion of the musical with the director, actors, designers and special guests. All audience members are encouraged to attend.
For additional information or to purchase tickets, visit the GWC Theater Arts department website at www.gwctheater.com.