Cast Announced for Monty Python's SPAMALOT at GWC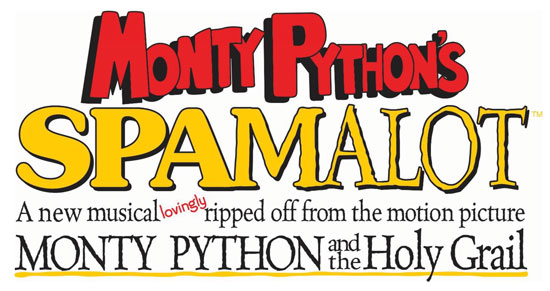 The Golden West College Theater Arts department and director/choreographer Martie Ramm have assembled a multi-talented cast to star in the upcoming production of Monty Python's SPAMALOT.
Performance dates are April 29 – May 8 in the Golden West College Mainstage Theater. Tickets are on sale now through the GWC Theater Arts department website at www.gwctheater.com.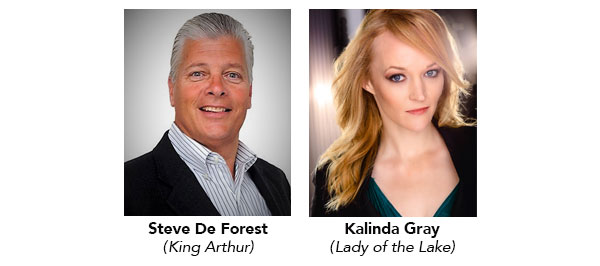 Starring in this outrageous musical are Steve De Forest as King Arthur and Kalinda Gray as the Lady of the Lake. Also featured are Jeff Lowe as Sir Galahad, Mark Torres as Sir Robin, Matthew Villescas as Sir Lancelot, and Jay Harbison as Sir Bedevere. These outstanding talents lead a cast of 27. Musical director is Rick Heckman.
Winner of the 2005 Tony Award for Best Musical, Monty Python's SPAMALOT is a musical comedy sensation lovingly ripped off from the film classic "Monty Python and The Holy Grail." SPAMALOT tells the tale of King Arthur and his Knights of the Round Table on their quest for the Holy Grail — with a short stop in the dazzling Spam-filled land of Camelot. The show boasts dancing divas, the knights who say "Ni!," flatulent Frenchmen, killer rabbits and one legless knight who sings and dances, of course. Monty Python's SPAMALOT's mission is to spread laughter and cheer throughout the kingdom. It succeeds beautifully.
Please note that this production contains adult language and situations and is intended for mature audiences.
The Thursday May 5 performance will be ASL interpreted. Interested ticket buyers need to contact the box office by phone (714-895-8150) to request locations in the appropriate seating area.
For additional information or to purchase tickets, visit the GWC Theater Arts department website at www.gwctheater.com.