Cast Announced for TALKING WITH… at Golden West College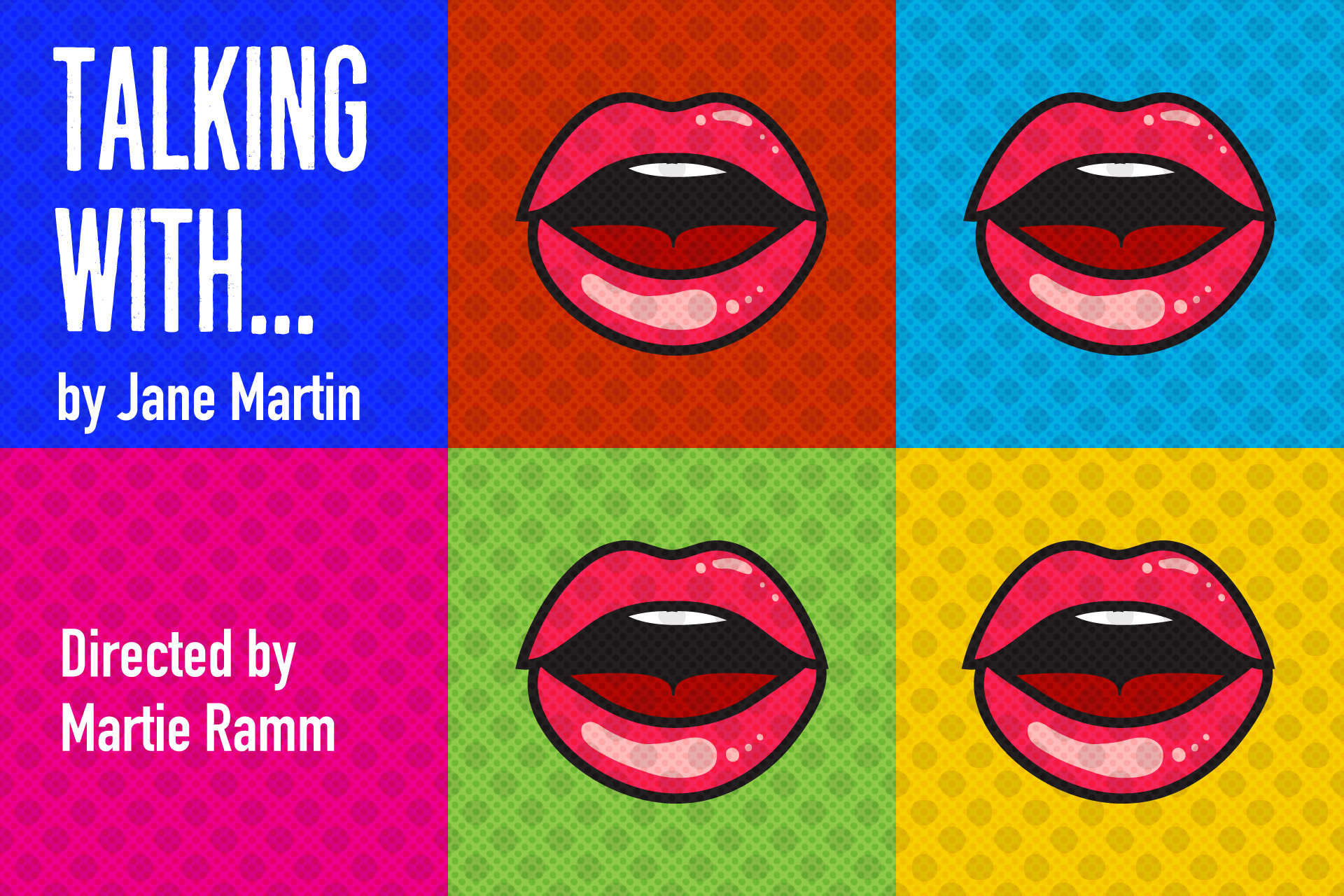 The Golden West College Theater Arts department and director Martie Ramm announce the talented cast who will star in the upcoming live-on-Zoom production of Talking With…by Jane Martin. Talking With…deals with the personal ordeals of different female characters through a series of monologues. Some of the monologues are touching and intensely emotional. Some are comical and very funny. All the monologues provide a sensitive insight into each of the characters.
Performance dates are Friday April 30, Saturday May 1 and Sunday May 2. All performances are at 7:00pm. Performance length is one hour. There is no charge for these performances.
Registration will be required.
Talking With – Registration Information [PDF]
CAST
(In order of appearance)
Fifteen Minutes performed by Catherine Denbo
Clear Glass Marbles performed by Kneesa Hougen
Audition performed by Isabel Palmer
Twirler performed by Britney Nguyen
Lamps performed by Jordan Hamessley
Dragons performed by Romy Hughes
French Fries performed by Niaolei Scales
Marks performed by Ishraq Abdalla