Dawn Brooks – Full-Time Faculty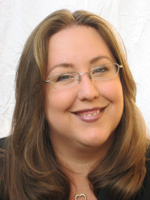 Dawn Brooks graduated from California State University, Long Beach with Bachelor and Masters degrees in Vocal Performance and a DMA in Choral Music from the University of Southern California.  She has studied conducting with Lynn Bielefelt, Bill Dehning, David Wilson, and Magen Solomon and was a voice student of Marvellee Cariaga and Mary Rawcliffe Fairbanks.
Dr. Brooks is the Supervisor of Vocal and Choral Studies at CSU Dominguez Hills, where she is the conductor of the CSUDH Chamber Singers, an auditioned ensemble that performs traditional choral music, including works by Britten, Schumann, Debussy, Vaughan Williams, and Pergolesi.  Most recently she has conducted this ensemble in choral/orchestral performances of the Bach Ascension Oratorio, Lord Nelson Mass by Haydn, Requiem in D by Mozart, Carmina Burana by Orff for two pianos and percussion ensemble, and Requiem by Brahms.  Dr. Brooks also directs the University Chorus, a pop choir that performs with a live rhythm section, recently performing music by The Beatles, Prince, Michael Jackson, Queen, Coldplay, and Stevie Wonder, as well as jazz and Broadway favorites.  She co-directs the Early Music Ensemble with Dr. Scott Morris and Dr. Rik Noyce, coaching the vocalists on performance practice for music from Antiquity to the Baroque.  Dr. Brooks teaches voice classes, private voice, and serves as a supervisor for Senior Recitals.  She has also been on faculty at Fullerton College, where she taught music theory and musicianship and has conducted the Women's Chorale.
As a contralto soloist, Dr. Brooks has performed at the Carpenter Performing Arts Center, the Cerritos Center for the Performing Arts, and the John Anson Ford Theatre, as well as with the USC Early Music Ensemble and the professional chorus Zephyr: Voices Unbound.  Her musical theatre and opera credits include The Pirates of Penzance, Sweet Charity, HMS Pinafore, The Best Little Whorehouse in Texas, Dido and Aeneas, and several Broadway revues.  She has performed with the vocal jazz quartet Corner Pocket and as a part of Dawn Brooks and the Cory Johnson Trio, who released their first album "Got a Little Rhythm" in the fall of 2006. Her most recent recording project was the September 2010 release of an Americana album of hymn arrangements with the group morningstar. She is the Director of Music at Riviera United Methodist in Redondo Beach, where she directs the adult and handbell choirs, produces a yearly fine arts concert series, and founded the Redondo Beach Baroque Festival.