Golden West College Theater Arts Department announces their 2019-2020 Season of Plays and Musicals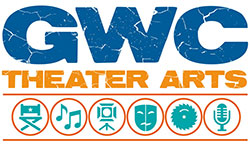 Just announced, the Golden West College Theater Arts department 2019-2020 theater season promises to be one of its most exciting seasons to date. Plans call for the Theater Arts department to produce two musicals and two plays in its Mainstage Theater. 
Tickets to the 2019-2020 season will go on sale March 1, 2019 at www.gwctheater.com or through the box office at 714-895-8150. 
The 2019-2020 theater season will offer an excellent lineup of productions featuring a talented and diverse group of authors, performers and designers and will bring back one of our most popular and most requested musicals for encore performances. 
Mainstage Theater

 
FRANKENSTEIN – PLAYING WITH FIRE
By Barbara Field
Directed by Tom Amen 
October 4 – 13, 2019 
Mary Shelly's legendary masterpiece, Frankenstein, is not only a gothic tale of horror, but a cautionary tale about the dangers of excessive passion, unchecked science, and the estrangement of god and man, and playwright Barbara Field has masterfully captured each of these themes in her brilliant reinterpretation of the original novel. 
Opening amid the isolated wastelands of the Arctic Circle, Shelly's story is revealed both in the present confrontation between Victor Frankenstein and his hideous Creature, and through a series of intimate flashbacks. Having set out to destroy the malignant atrocity he has created, Frankenstein must also face his own culpability in unleashing evil upon the world. At the same time, the Creature, bent on murderous revenge for the living hell into which his creator has cast him, reveals himself to be far more than a hideous, violent abomination – in the Creature we find a being that is not only terrifying, but all too human! 
At once intellectually insightful and emotionally complex; Playing with Fire is a modern morality play that eloquently speaks to some of the most burning moral and ethical questions of our time! 
NOTE: This production contains adult language and situations, and is intended for mature audiences. 
---
THE BEST LITTLE WHOREHOUSE IN TEXAS

 
By Carol Hall, Larry L. King and Peter Masterson
Directed and choreographed by Martie Ramm 
November 8 – 17, 2019 
Based on a story inspired by the real-life Chicken Ranch in La Grange, Texas, the award-winning The Best Little Whorehouse in Texas is a rollicking, fun-loving, country-style Broadway musical that recounts the good times and the ultimate demise of the Chicken Ranch, known since 1840 as one of the better pleasure palaces in all of Texas. Governors, senators, mayors, and even victorious college football teams frequented this cozy bordello where Miss Mona and her girls were protected by local sheriff Ed Earl Dodd until TV evangelist Melvin P. Thorpe focused his television cameras and his righteous indignation on the institution forcing it to shut its doors forever. The Best Little Whorehouse in Texas is a lively, engaging and genuinely funny American musical comedy. 
NOTE: This production contains adult language and situations, and is intended for mature audiences. 
---
2020

 
CYRANO

 
By Edmond Rostand, translated by Michael Hollinger, adapted by Michael Hollinger and Aaron Posner
Directed by Tom Amen 
March 13 – 22, 2020 
Edmund Rostand's timeless tale of chivalry, passion, bravery, and honor is brought to life in this exhilarating and boldly theatrical new American adaptation of the 19th century French masterpiece! 
Set during the reign of Louis XIII, Cyrano is the story of a universal hero for the ages; a gallant soldier, dazzling wit, and sensual poet, who nonetheless shy's away from pursuing the woman he adores. Roxanne is a beautiful and alluring young lady, and Cyrano is a gallant and virtuous gentleman; one would think they would make a handsome couple. Yet, tragically, a formidable obstacle forever stands between the would-be lovers; Cyrano's enormous nose! 
An inspiration to lovers everywhere, world-play, swordplay, jealousy, and loyalty clash in a brilliant shower of sparks in this unabashedly sentimental and beautifully lyrical ballad to the enduring spirit of romance! 
---
Tony Award© – winning Broadway musical sensation!

 
(Title to be announced May 1, 2019)
Directed and Choreographed by Martie Ramm 
May 1 – 10, 2020 
NOTE: This production contains adult language and situations, and is intended for mature audiences. 
For additional information on the Golden West College Theater Arts department and their current season of plays and musicals or to purchase tickets, visit www.gwctheater.com.