GWC Theater Arts Department announces their 2020-2021 Season of Plays and Musicals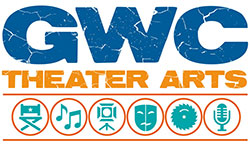 Just announced, the Golden West College Theater Arts department 2020-2021 theater season promises to be one of its most exciting seasons to date. Plans call for the Theater Arts department to resume presenting outstanding musicals and plays in its Mainstage Theater beginning in Fall 2020.
Tickets to the 2020-2021 season will go on sale August 24 at www.gwctheater.com or through the box office at 714-895-8150.
The 2020-2021 theater season will offer an excellent lineup of productions featuring a talented and diverse group of authors, performers, directors and designers.
Mainstage Theater
2020
William Shakespeare's HAMLET
Adapted and Directed by Tom Amen
October 9 – 18, 2020
Auditions: TBA (Dependent Upon Campus Re-Open Date)
"To be, or not to be?" Who has never heard this legendary line? William Shakespeare's hallmark tragedy of murder and revenge is a timeless masterpiece of classical drama that many consider the greatest play ever written!
This dark and riveting story follows the tormented young Prince of Denmark as he attempts to unravel the mystery surrounding the untimely death of his father. Powerful, passionate, and deeply moving, this streamlined adaptation crackles with suspense from its opening moments to its shattering conclusion! After 400 years, Hamlet is as potent and provocative as the day the Bard of Avon set pen to paper!
LITTLE SHOP OF HORRORS
Book and Lyrics by Howard Ashman
Music by Alan Menken
Directed and choreographed by Martie Ramm
November 13 – 22, 2020
Auditions: September 8 & 9, 2020
Little Shop of Horrors is a deviously delicious horror comedy rock sci-fi musical. Created by the dynamic musical team of Howard Ashman and Alan Menken (Disney's The Little Mermaid, Beauty and The Beast, and Aladdin) Little Shop of Horrors is simply one of the most popular Broadway musicals worldwide. Meet meek floral assistant Seymour Krelborn as he stumbles across a new breed of plant he picked up in Chinatown during a solar eclipse. He names his new plant "Audrey II" – after Audrey, his coworker crush. Soon, this foul-mouthed, R&B-singing carnivore promises unending fame and fortune to the down and out Krelborn as long as he keeps feeding it human flesh and blood…and plenty of it! Over time, Seymour discovers love and Audrey II's out of this world intent towards global domination!
2021
INVENTING VAN GOGH
By Steven Dietz
Directed by Tom Amen
March 5 – 14, 2021
Auditions: December 2 & 3, 2020
A haunting and expressionistic mystery about the creation of art itself, Inventing Van Gogh is the story of the legendary artist's final self-portrait – an elusive masterpiece that has managed to escape the clutches of contemporary art dealers. Until now!
Whether apocryphal or authentic, the search for the fabled painting propels this story of a young artist who is hired to forge a Van Gogh original, and, in doing so, comes face to face with Van Gogh himself!
A riveting and hallucinatory journey into a tortured world of passion, obsession, and greed, Inventing Van Gogh blurs the line between fact and fantasy, truth and myth!
IN THE HEIGHTS
Music and Lyrics by Lin-Manuel Miranda
Book by Quiara Alegria Hudes
Conceived by Lin-Manuel Miranda
Directed and Choreographed by Martie Ramm
Auditions: February 9 & 10, 2021
April 30 – May 9, 2021
In the Heights tells the universal story of a vibrant community in New York's Washington Heights neighborhood – a place where the coffee from the corner bodega is light and sweet, the windows are always open and the breeze carries the rhythm of three generations of music. It's a community on the brink of change, full of hopes, dreams and pressures, where the biggest struggles can be deciding which traditions you take with you, and which ones you leave behind. Exciting, dynamic and inventive, In the Heights will introduce you to a neighborhood full of life, love and music.
---
For additional information on the Golden West College Theater Arts department and their current season of plays and musicals or to purchase tickets, visit www.gwctheater.com.