History and Appreciation of Musical Theater | Summer 2020 Online Course – Begins June 8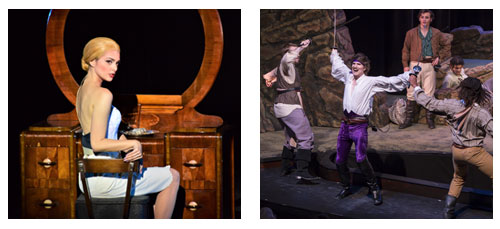 Theater Arts G108/Music G108
3 units – Optional credit/no credit or grade.
Transferable to CSU; UC.
Instructor: Martie Ramm Engle
Info: mrammengle@gwc.cccd.edu
All lectures, discussions, assignments and examinations are online.
Explore the elements of musical theater including historical background from
"Show Boat" to "Oklahoma!," from "Chicago" to "The Phantom of the Opera," from "Rent" and "Wicked" to "The Book of Mormon," Moulin Rouge! The Musical! and "Hamilton."
Find out what makes a Broadway musical so special!