A MIDSUMMER NIGHT'S DREAM opens April 28 at Golden West College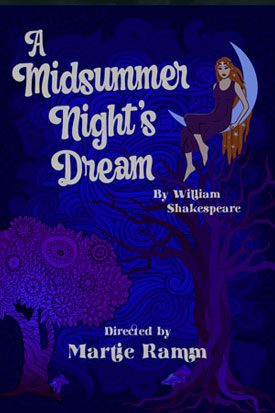 Love happens in the blink of an eye,
particularly if the eye has been charmed by fairies.
The Golden West College Theater Arts department and director Martie Ramm have assembled a talented cast to star in the upcoming production of William Shakespeare's A MIDSUMMER NIGHT'S DREAM. 
Performance dates are April 28 thru May 7 in the Golden West College Mainstage Theater. Tickets are on sale now through the GWC Theater Arts department website at www.gwctheater.com.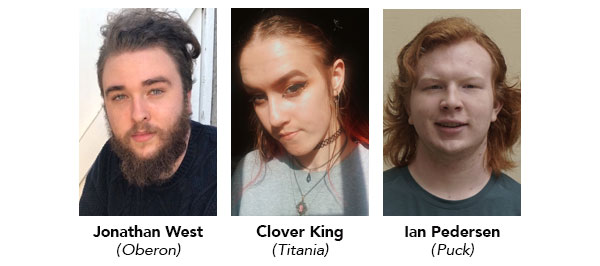 Jonathan West (Oberon), Clover King (Titania) and Ian Pedersen (Puck) lead the outstanding cast. Also featured are Ariana Rubio (Hermia), Tristan Lund (Lysander), Lizzy Legere (Helena), Maximus Dorsey (Demetrius), Matthew Villescas (Theseus), and Salvatore Messina (Bottom).
On a Midsummer's night, four young lovers find themselves wrapped in the dream-like arms of an enchanted forest where sprites lurk and fairies rule. Distinguishing imagination from reality and dream from memory becomes impossible. The course of true love is anything but smooth, and games of fantasy and love ensue in Shakespeare's most beguiling comedy. After a night of magical thinking, all's well that ends well.
---
For additional information or to purchase tickets, visit the GWC Theater Arts department website at www.gwctheater.com.