AN OPEN LETTER TO THE GWC THEATER FAMILY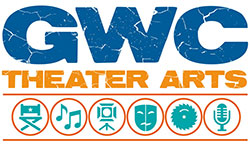 October 26, 2020
To our performers, students, crew members, designers and Theater Arts department family,
We had great plans for presenting William Shakespeare's HAMLET and Lin-Manuel Miranda's IN THE HEIGHTS in Spring 2021.  Unfortunately, our college and district office has decided that all instruction for Spring 2021 will remain online and off campus which prohibits us from presenting either of these fine theater pieces.
We are disappointed that more time will pass before we can welcome you all back in person.
Since we believe in positive thinking, in the fall of 2021 we will present the Broadway musical LITTLE SHOP OF HORRORS (auditions August 24 and 25, opening night October 8) and William Shakespeare's HAMLET (auditions August 31 and September 1, opening night November 5).
In Spring, 2022, we will present an exciting play to be announced (auditions December 1 & 2, 2021, opening night March 4, 2022) and the Broadway smash Monty Python's SPAMALOT (auditions February 16 & 17, 2022, opening night April 29, 2022).
Please dust off your dancing shoes, brush up your Shakespeare, practice your monologues, rehearse your songs and plan on returning to our beautiful Mainstage Theater in 2021 and 2022.
Thank you for your support.
Martie Ramm Engle, Director/Choreographer
Tom Amen, Director
Tim Mueller, Scenic Designer, Technical Theater
Amanda Martin, Costume Designer, Technical Theater