Tom Amen, Tim Mueller and Martie Ramm Engle all nominated for GWC Teacher of the Year!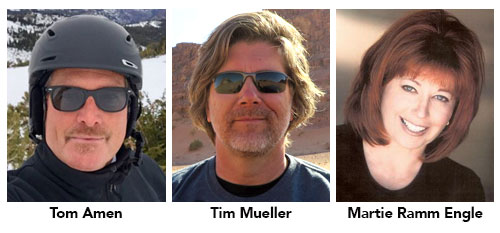 Congratulations to Tom, Tim and Martie as each was nominated by a GWC theater arts student for GWC teacher of the year honors.
In each case, a student felt that this instructor made an impact in their studies and perhaps in their lives. Being nominated for Teacher of the Year really means a lot to each of them and aptly demonstrates how unique, talented, creative and professional Tom, Tim and Martie are every single day.
The three of them have totaled nearly 40 years of teaching experience in the GWC Theater Arts department and feel honored to share all their professional experiences with their students. Theater Arts department faculty are really awesome!
When you run into Tom, Tim or Martie, be sure to congratulate them. They deserve it.
(Please note that GWC Nursing professor Eva Marinotti is the winner of GWC Teacher of the Year and is representing GWC in all of Orange county.)