We are waiting for you!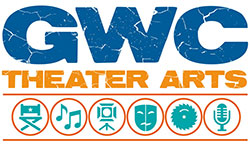 The Golden West College Theater Arts department announces their 2021 – 2022 schedule of plays and musicals to be presented live in our 326-seat Mainstage Theater beginning in October 2021.  All health and safety protocols will be followed as we welcome audience members.  Tickets to all productions will go on sale in August, 2021 at www.gwctheater.com.

Book and Lyrics by Howard Ashman
Music by Alan Menken
Directed and choreographed by Martie Ramm 
Performances:  October 8 – 17, 2021 
Auditions:  August 24 and 25, 2021 

HAMLET
By William Shakespeare
Directed by Tom Amen
Performances:  November 5 – 14, 2021
Auditions:  August 31 and September 1, 2021
Title to be announced 
Directed by Tom Amen
Performances:  March 4 – 13, 2022
Auditions:  December 1 & 2, 2021

Monty Python's SPAMALOT
Book and lyrics by Eric Idle
Music by John Du Prez & Eric Idle
Directed and Choreographed by Martie Ramm
Performances:  April 29 – May 8, 2022
Auditions:  February 16 & 17, 2022
Many Theater Arts department courses will return to campus in Fall 2021.  Please check the Fall Schedule of Classes for information.  Enrollment begins in June.
We cannot wait to see you all again…live!