Technical Theater Opportunities
---
(Stage Managers & Crew)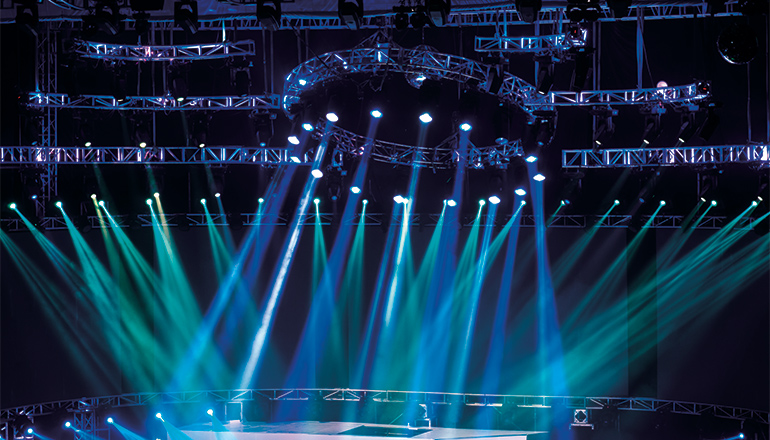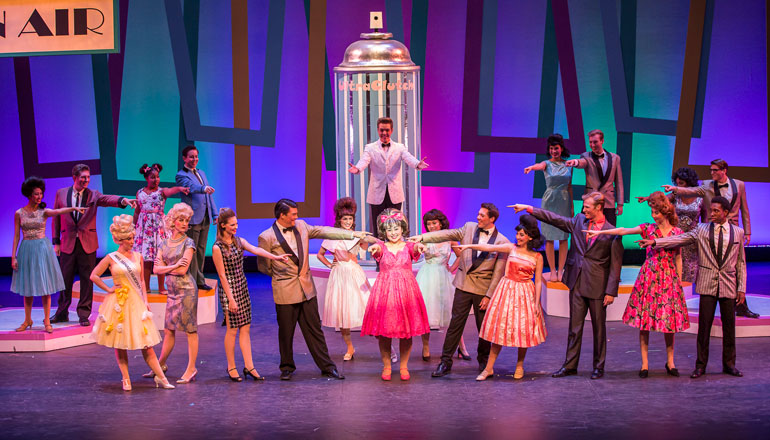 .
Outstanding Technical Theater Students 2018-2019

.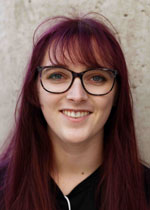 Marissa Sellers

"GWC's Theater Arts Program has given me more opportunities than I ever thought possible at a community college. I have been fortunate enough to be light board op for "Dracula" where I got to meet and work with the wonderful students and staff. The faculty is incredibly friendly and well versed in every aspect of theatrical production which makes it a fantastic learning environment. I have really enjoyed the hands-on factor of all of the classes I have been a part of and feel that for me, learning hands on helps to understand and retain the information better. I believe that the education I have received here will be beneficial to me not only when I transfer to a four year but also in my current and future theatrical production career. I have really enjoyed working with the immensely talented students and staff here to help create beautiful productions."
.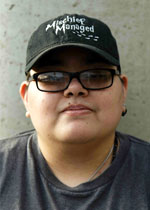 Alex Wolf

"I've never been interested in theater until I chanced onto the Stagecraft classes offered by the Theater Department. I'm now in my fourth session here on Golden West College and been part of the process for at least twelve shows so far. Each one is absolutely unique compared to the previous one and there's always something new to do. The set up and the reasonings behind each design is always different. I am still learning what it means to be part of this community but I've enjoyed everything so far. Each session reinforces everything I've learned and I get hands on experience in a safe environment. With an awesome professor to guide us through everything."
Outstanding Technical Theater Students 2017-2018

.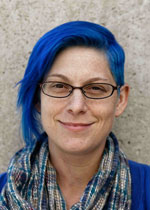 Rachael Kubart
"I've wanted to work in theater production since high school, but it was not until I came to GWC that I was led in any kind of proper direction. I feel the the faculty and staff in the theater department, my counselors and those at the transfer center accepted my enthusiasm and my ups and downs and supported me in every way they could. Because of this support I have been able to find my place in the theater. I am graduating with an Associates of Arts for Transfer in Theater Arts and am transferring to Cal State Fullerton in the fall. I am already working in my field, so clearly the program is beneficial. I will forever be grateful for what I have received at this college and from this department."
.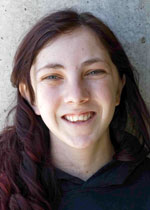 Taegen Heck
I've gotten a lot of opportunities and experiences with GWC's Theater Arts program. I have been able to be both crew and assistant stage manager. I have assistant stage managed for "Hairspray" and "Evita" and I have crewed for "Never the Sinner" and "The Glass Menagerie." It's fun because I've been on both ends of backstage. For "The Glass Menagerie" I ran projections but with "Evita", "Hairspray", and "Never the Sinner" I was backstage in the wings helping the set changes and things like that. With assistant stage managing it's fun because you get to see the show progress with sets, lighting, acting, etc. since you are there from day one. Also being a part of the Arts at GWC you get to be with a community of hard working, creative, and passionate students. There's nothing better than when everything comes together helping to tell a story.
Outstanding Technical Theater Students 2016-2017

.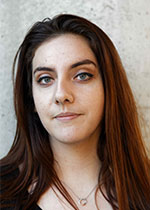 Paisha Bleich 
I've gotten so much experience and so many opportunities within the Golden West College's Theater Arts technician program. This program gives students the chance to work on theatrical productions with experienced and influential faculty members and includes working on stage lights, props, scenic design, sound design and many other things. My favorite thing about this program is how hands on and collaborative it is. I've gotten the chance to design lights for a play in Fall 2016, "The Shape of Things," run sound for "A Piece of My Heart," and will now be running sound for the musical "Hairspray" in the Spring 2017 season. My plan is to eventually work on a Broadway production, whether as a designer, board op or stage technician. I know I will be excited to be part of team that is working together to help tell the story.
.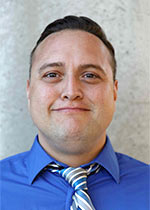 David Garcia
The Golden West College Theater Arts program has provided me with the direction to take on my academic journey, but most importantly, it has provided me with a close community of passionate, creative students and faculty involved in the Arts. Daily, this community works hard to create and produce fine entertainment for audiences, cast and crew members alike.   I am fortunate to be a part of such a great community and I look forward to providing great memories and entertainment for years to come. I will continue to pursue my degrees in Theater Arts, eventually earning my M.F.A. degree, with an emphasis on technical theater and design.
.
Technical Theater and Stage Crew Opportunities
.
Technical Theater Classes:
Thea G174 – Scenic Painting
Thea G175 – Stage Scenery
Thea G176 – Stage Lighting
Thea G177 – Stage Makeup
Thea G178 – Introduction to Stage Costume
Thea G179 – Theater Sound Technology
Thea G185 – Stage Scenery 2 – Projection Design & Production
Stagecraft Classes:
Thea G166 – Stagecraft
Thea G167 – Stagecraft 2
Thea G168 – Stagecraft 3
Thea G169 – Stagecraft 4
Stage Crew Opportunities:
Thea G170 – Theater Production and Stage Crew
Thea G115, G116, G117, G118 – Theater Practicum Performance & Crew 1, 2, 3 and 4
Thea G125, G126, G127, G128 – Play Production Performance & Crew 1, 2, 3 and 4
Thea G135, G136, G137, G138 – Classical Play Production Performance & Crew 1, 2, 3 and 4
Thea G210, G211, G212, G213 – Musical Theater Production Performance & Crew 1, 2, 3 and 4 
For information on Technical Theater certificates, classes, stage crew sign up, or information contact Tim Mueller, Instructor,  tmueller2@gwc.cccd.edu