Tom Amen – Professor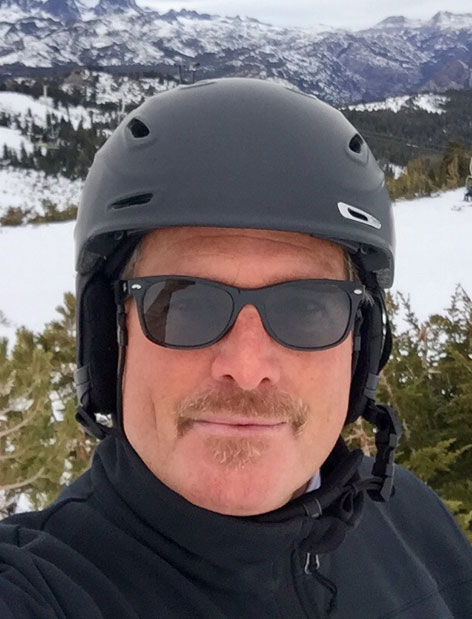 Tom graduated Magna Cum Laude from the University of California, Irvine, where he received his BA in Acting. He later earned his MFA in Directing from the University of Utah, where he studied under full academic scholarship.
Tom began his career as a theater director and educator over 30 years ago, and is currently celebrating his 22nd year as a professor in the Theater Arts Department at Golden West College, where he was nominated as Teacher of the Year during the 2019/2020 academic year.
Prior to his arrival at GWC, Tom was an adjunct faculty member and guest director in the theater departments at Cypress College, Mira Costa College, Orange Coast College, Irvine Valley College, Riverside Community College, Orange County High School of the Arts, and the University of Utah.
As an educator, Tom is committed to helping his students succeed; whether it is the pride that comes from acing an exam, or the exaltation that comes from nailing a performance, mentoring students through the process of discovering and developing their own unique intellectual and creative strengths is what continues to drive Tom's work as a teaching artist.
As a theater director, Tom has staged over 85 productions in California and Utah. Some of his favorite directing credits include: Acting: The First Six Lessons, Playing With Fire: After Frankenstein, The Great God Pan, Dracula, The Glass Menagerie, Never the Sinner, Orphans, Waiting for Godot, Quills, The Beauty Queen of Leenane, Yankee Tavern, 1984, Moby Dick, The Servant of Two Masters, A Streetcar Named Desire, Doubt, Othello, Proof, Dr. Jekyll and Mr. Hyde, The Liar, Rashomon, What the Bellhop Saw, The Treasure of the Sierra Madre, A Few Good Men, The Cripple of Inishmaan, Medea, Hamlet, The Grapes of Wrath, The Crucible, Shadowlands, Oedipus Rex, Dancing at Lughnasa, Oleanna, The Diary of Anne Frank, Bent, Red Noses, and The Serpent.
Future directing projects include a film adaptation of Sophocles' Oedipus Rex, and a live stage production of Shakespeare's Hamlet. Both projects will be open during the 2021-2022 Theater Season at GWC!
In addition to his work as a director, Tom remains engaged in several ongoing playwriting projects, including an original work, Lunger: The Last Days of Doc Holliday.
Away from the theater, Tom is a dedicated traveler, surfer, sailor, and snow skier. He is also the proud father of two Native American Indian Dogs, Thunder and Stormy, who are frequently mistaken for wolves.